Welcome
I began this business 11 years ago as a result of spending time with a couple in Queensland who happened to own a school photography business. I worked with them on many of their photo shoots and was delighted as we made child after child smile and laugh.
So back in 2005 I decided to start Portrait Patch here in Sydney. Since then, I've married and now have 2 beautiful children of my own. Portrait Patch is truly a family school photography business, owned and operated by my myself and my wife Catherine. We service all suburbs of Sydney, Central Coast, Blue Mountains and even the Hunter Valley (by request) .
We believe the real secret to success in the school photography business is based on three main qualities:
Friendliness and understanding
Consistent high quality
Constant attention to detail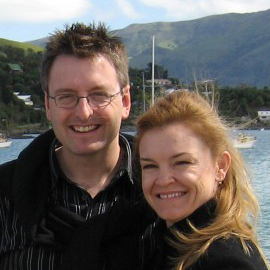 We have built this business by being constantly on the lookout for ways to improve on our photography systems and methods. So while we still capture the delightful natural smile of each child, we are also able to give the parents a school photo of the highest quality unlike anything they have seen before. That's our goal.
We also place great value on developing and maintaining good quality relationships with all our customers and believe that when we take a photograph, we are not just churning out something to make a 'quick buck' but partnering with the School, Child Care Centre or Kindy to create the best images we can. Why?.. Because these photographs will be around long after we have gone and they deserve to be great!
Looking forward to working with you soon.
Jeff Brown